WHOLESALE WILL NOT BE AVAILABLE 6-29 THROUGH 7-4
To help everyone combat inflation within the pyro community we are offering tons of free cases with your orders. The more you spend the more you will get for free. The actual value you will receive is the actual prices on the wholesale sheet!. No gimmicks! For example: If you were to spend $20000 you would receive $8000 in free product so you would be receiving more than 40 cases of high quality cakes and or shells on us!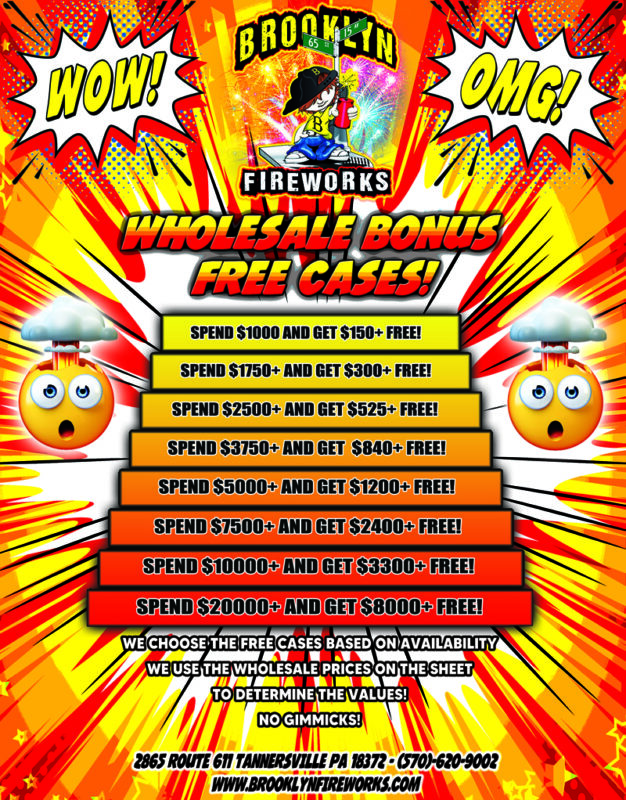 Please note: If you click on each product name, it will bring up a video of that specific product. Enjoy!